Scalp vein set
Safety butterfly needle scalp vein sets
1)Types: normal type and safety type.
2)Delicately-designed needle-point with features of sharpness,smooth puncture, less damage to the issue,less painful feeling to the patient.
3)With soft wings for the convenience of fixation.
4)With large ID and high flow.
5)Size distinguished by the wing's color for the clear recognition.
6)Safety scalp vein set with protective sheath on the tube.
7)Soft pulling after the infusion so that the needle can be pulled into the protective sheath so as to prevent the medical care persons hurt by the used people.
8)Needle-hub types:1.PVC hub;2.ABS hub.
9)Wing types:1.single-wing ABS; 2.double-wing PVC.
10)Packing types:in bulk, PE package or in blister package.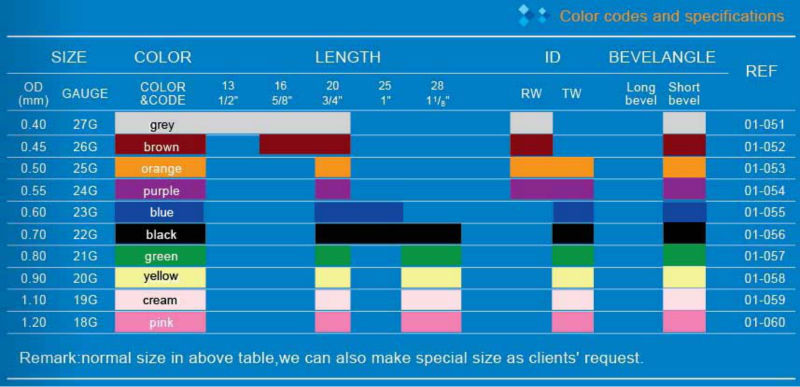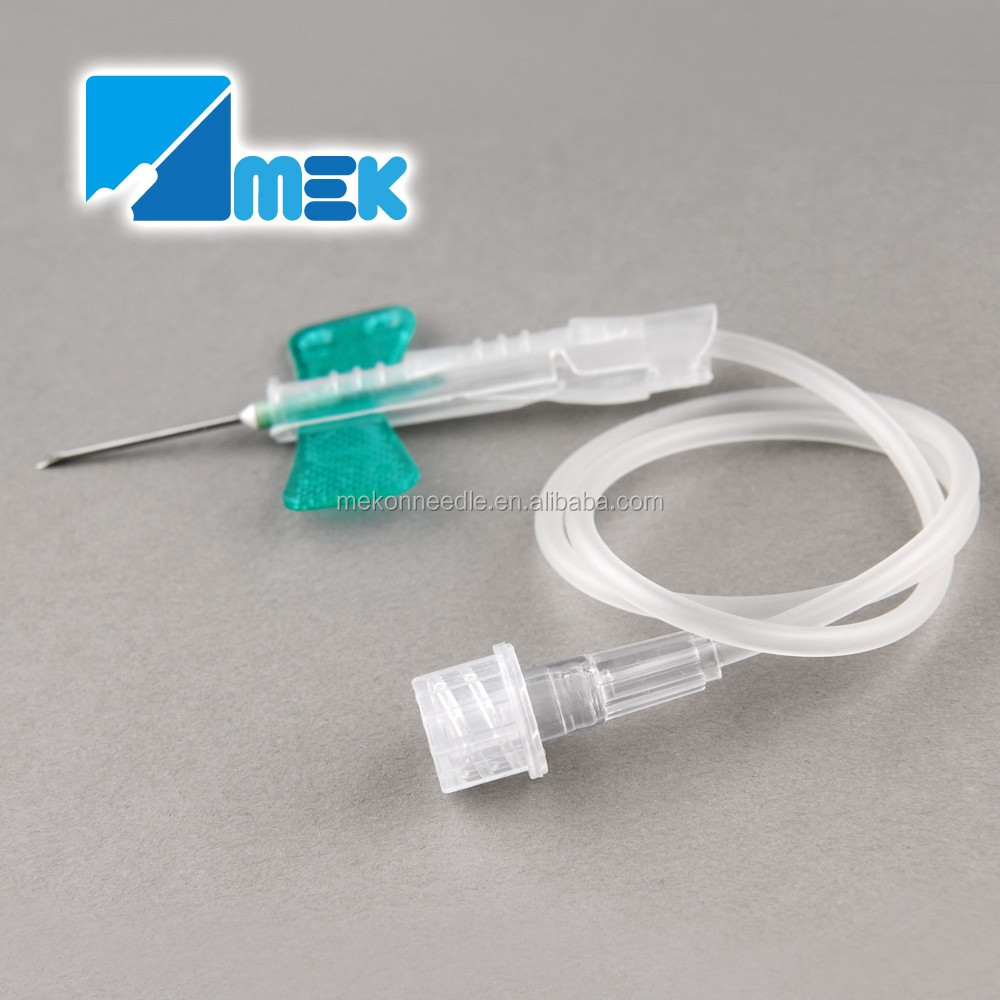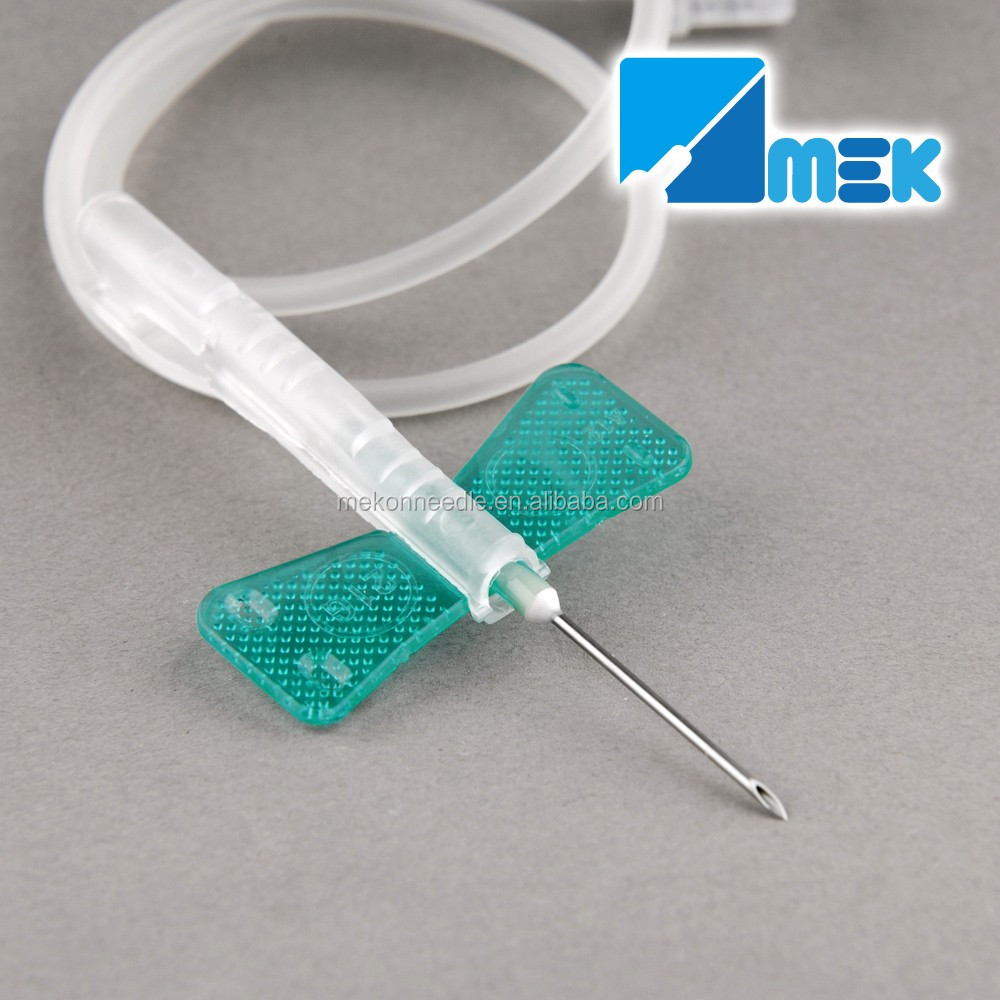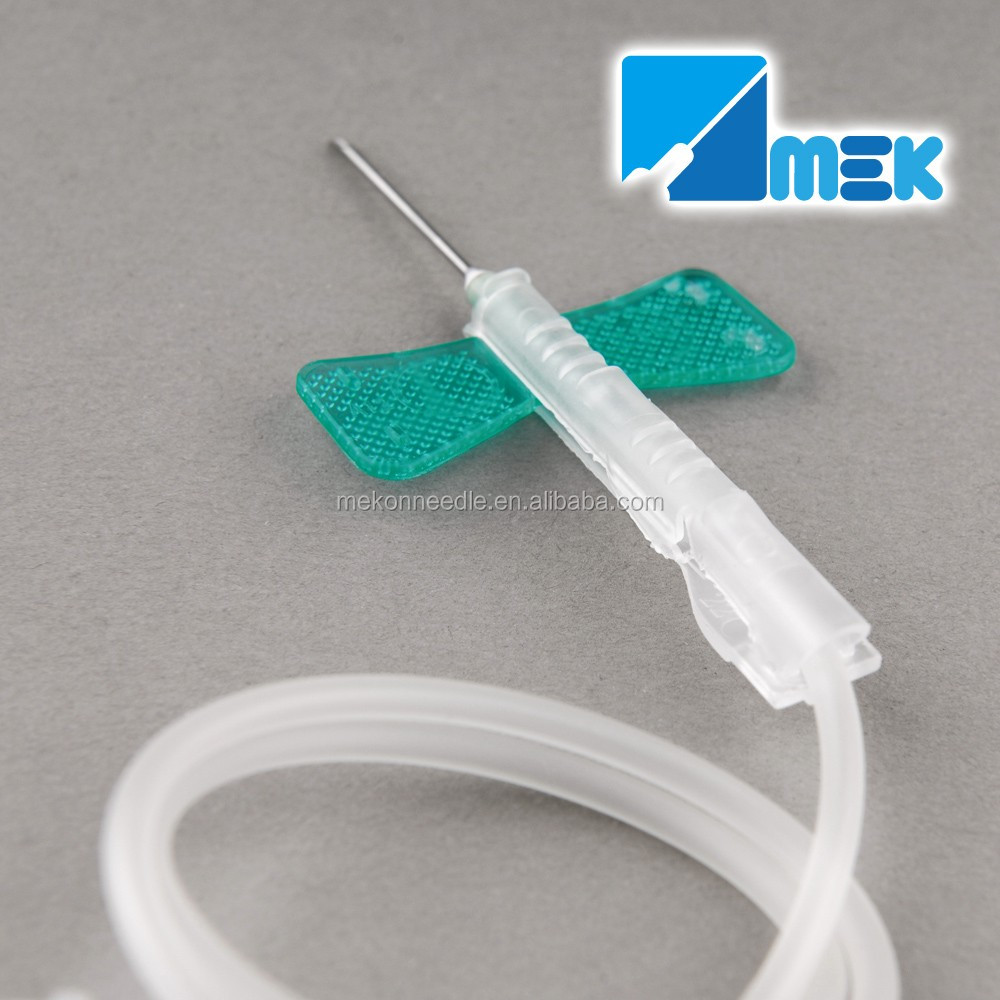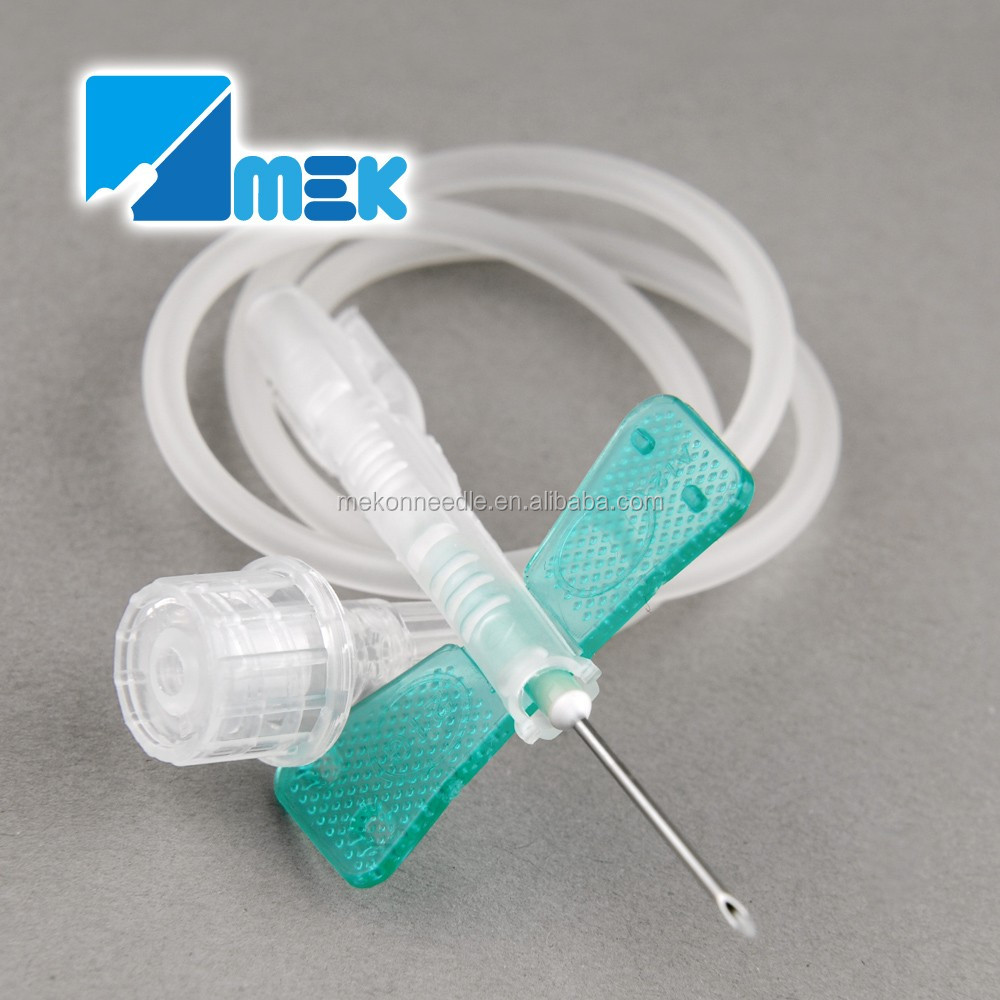 We can make OEM as customer's request.
If any question, please feel free to contact us, we will reply you in time.
Shanghai Mekon founded in 1996, as the leading medical device company, we are dedicated to the researching and developing and producing of injection products. Through the ISO 9001 quality system and CE product certification, we will provide secure and efficient products to market.
Mekon products and services include:
Infusion products
Needles:
Insulin pen needles, blood collection needles, spinal needle, dental needle, disposable needle, epidural needle, chiba needle, huber needle, fistula needle, microcannula for fillers, different irrigation needle, blunt needle, biopsy needle, introducer needle, scalp vein set and veterinary needle.
Development of special needles according to customer's drawing and request.
New product design and mold making. Mekon mission:
Mekon is committed to public health needs, by listening to customers' request and services, we can better understand the needs of customers, and this helps us to improve our existing products and develop new products.